Originally from Chicago, owners Sarah and Mike moved to the Winston-Salem area in 2015. They dreamed of starting a company where they could provide gainful employment and on-the-job mentoring and training to specific populations who were most affected by the lack of economic mobility present in Winston-Salem. 
About Hope Lawn Care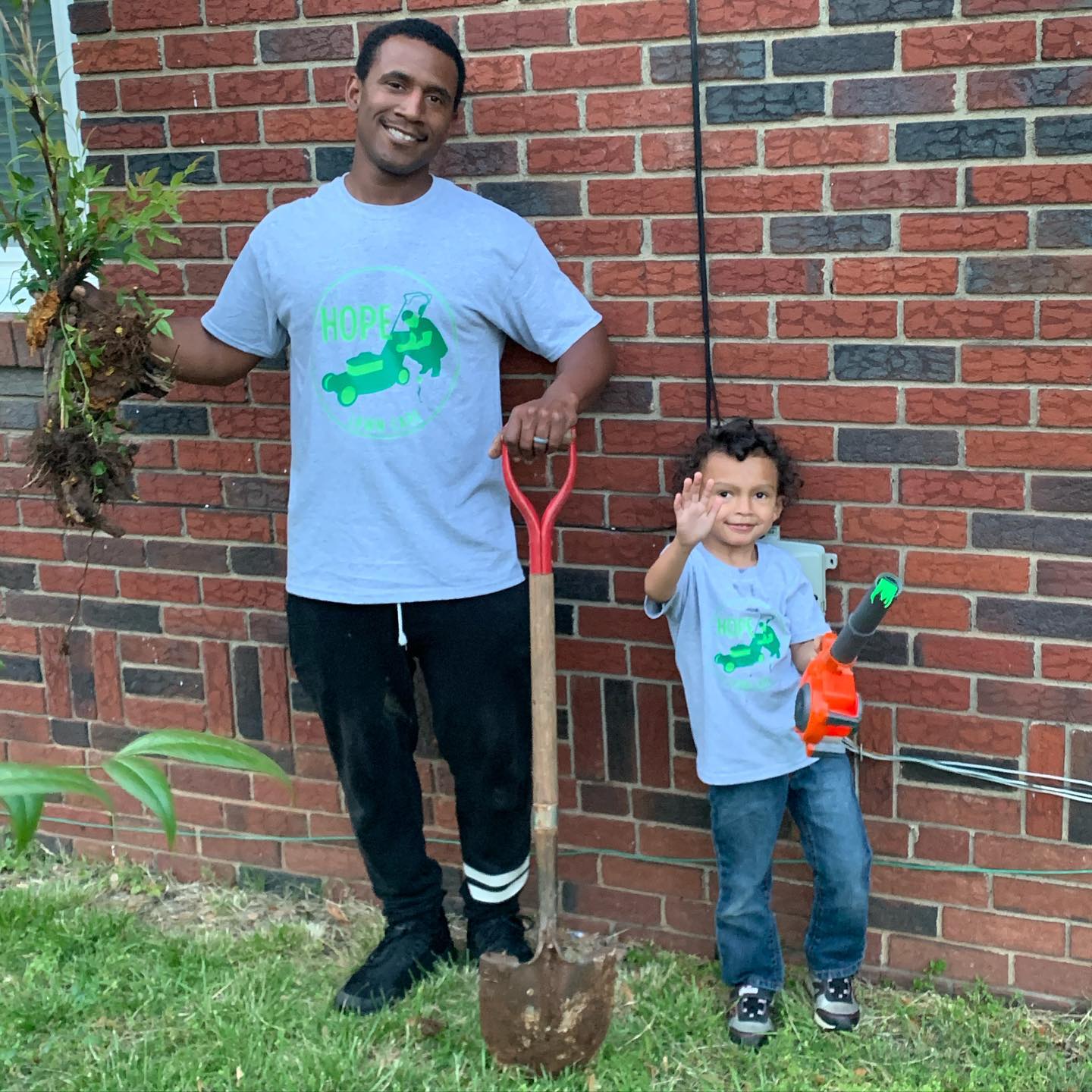 Founded in March 2020, we are a family-owned social enterprise providing professional landscaping and lawn care services in the Winston-Salem area.
How We Came to Be
Mike, a full-time firefighter and hip hop dance dancer & choreographer, worked with a friend who owned a lawn care company in the area. When that friend announced his retirement, he asked Mike and Sarah if they'd like to take over the business. With Sarah's background of nonprofit and community development in areas of poverty alleviation, the couple knew this was their dream coming true and how they could pave a better route for positive social change. Overnight, Hope Lawn Care was founded with 20 clients from the get-go. We started with two young men and have now grown to 10.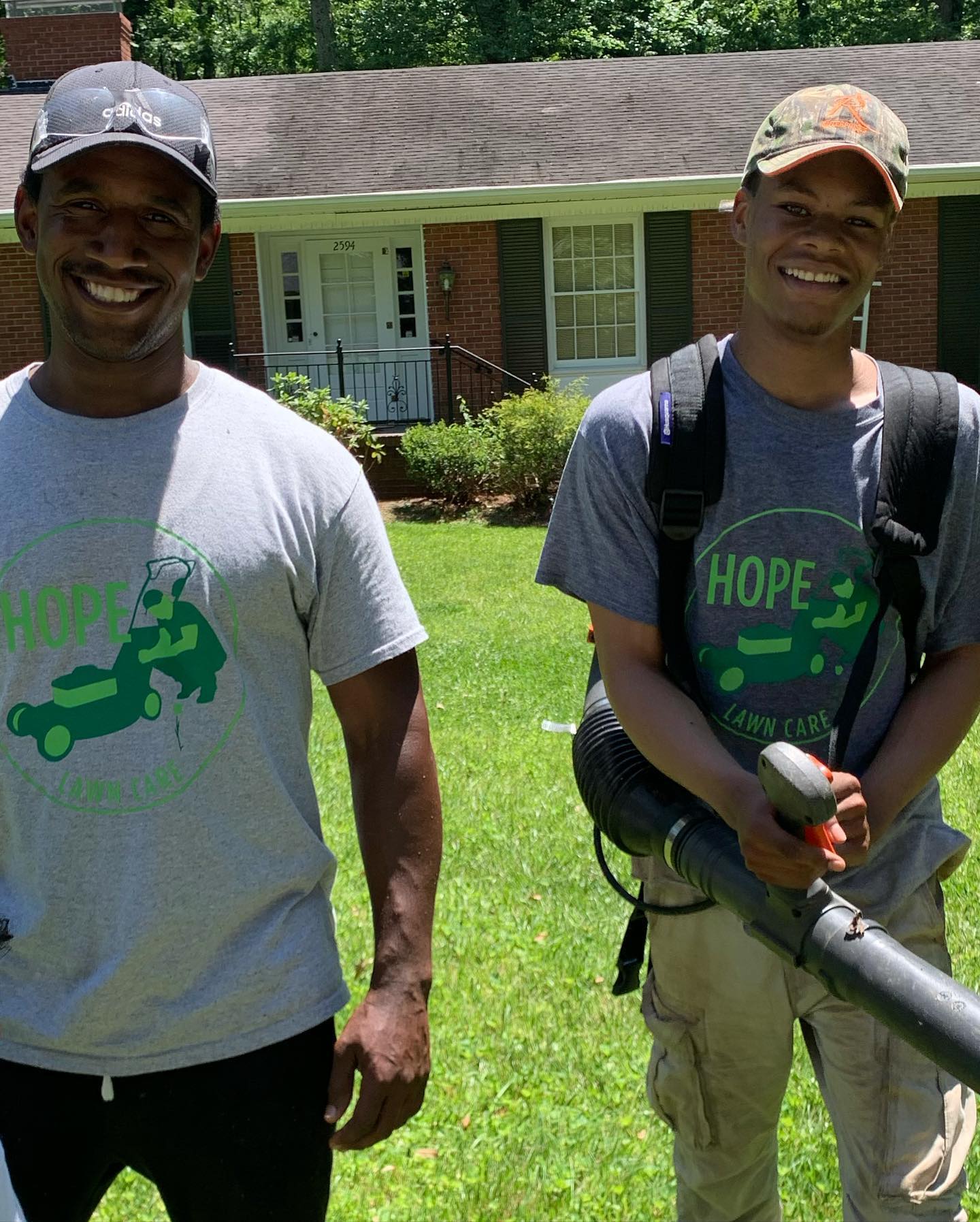 Our Team
Hope Lawn Care hires teens and young men in order to be a bridge for gainful employment. Our goal is to care and provide for our team in every way—not just professionally. We provide on-the-job training, uniforms, tutoring, support, and references for future employment. Seeing the positive change of having job opportunities and a paycheck made for countless teens birthed the focus of our hiring practices. While originally we hired for just the summer season, we hope to make long-term relationships with our team members, which includes employment year-round. 
What We Believe
When you partner with Hope Lawn Care, you're partnering with a landscaping company who truly cares about our team, our community, and our customers—we care for others while we care for your lawn. On top of supporting our team members both professionally and personally, customer service is one of our company's pillars. With us, your services will always be customized to your lawn and your goals. Our services come with a free re-service guarantee to ensure you're 100% happy with your lawn.